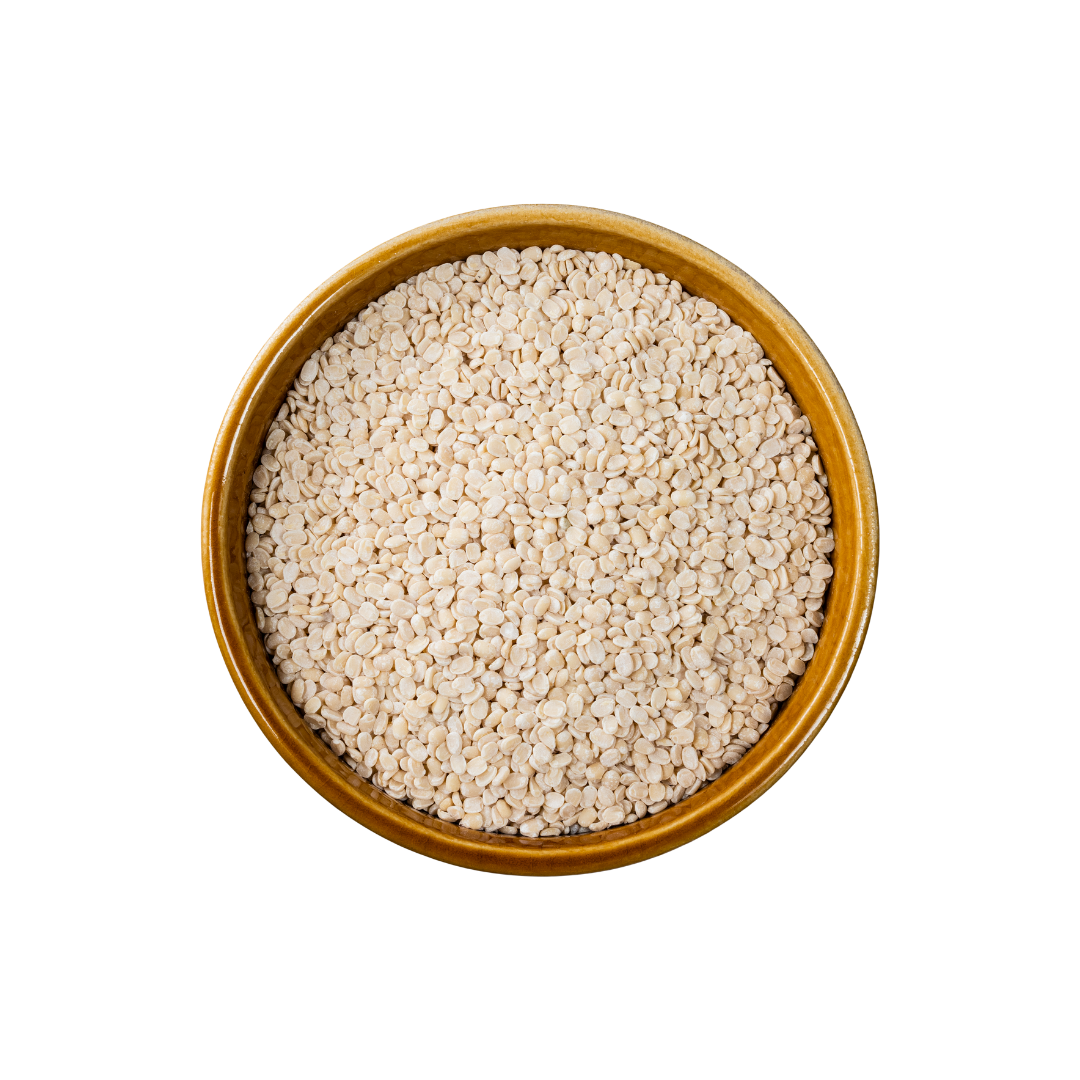 Urud dal
One of the most common lentils used across India!
Did you Know?
● 1 cup of cooked urud dal gives 69.30% of folic acid of your daily requirement of folate. It is particularly important for pregnant women to have enough folate
● Consuming urud dal can boost your overall energy levels and keep you active throughout the day
● Incorporating urud dal regularly in diet can help maintain bone health and prevent bone-related problems such as arthritis and osteoporosis
Here is a bonus secret:
Urud dal helps to maintain healthy skin and hair!
Thiru's Foods Containing Urud Dal: